What's On
Keep up to date with the events that are happening throughout the year in Ripon and the surrounding area. We welcome you to add your own event to the Ripon Internet diary.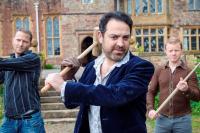 Folk Trio Faustus at The Golden Lion Ripon
Pioneering bloke-folk trio FAUSTUS tour the UK this Autumn following the 2017 release of their EP 'Slaves', hot on the heels of their acclaimed album 'Death & Other Animals' (2016), produced by Rupert Christie (Bellowhead), Faustus and Westpark Music.de. During 2016 they were artists in residence at Halsway Manor, the National Centre for Folk Arts in Somerset, where they had access to the Manor's extensive library and where 'Death and Other Animals' was recorded. 'Slaves' EP follows on, a mix of live and recorded tracks.
Death and Other Animals has just received the German Critics Award (Schallplatenkritik Bestenliste) in the Folk/Singer-Songwriter/World Music Category, a great achievement that should stand them in good stead for their maiden German tour in September. Faustus is a well established name in the English folk scene made up of three of the best-known and talented English folk musicians – Paul Sartin (Bellowhead, Belshazzar's Feast), Benji Kirkpatrick (Bellowhead, Seth Lakeman Band), and Saul Rose (Waterson: Carthy, Whapeazel, War Horse). Faustus were also in the recent production and tour of 'The Transports', alongside a stellar line up of folk musicians, telling tales of exile and migration, dubbed the 'folk music event of 2017' Don't miss this chance to see Faustus' live show near you! www.faustusband.com Photo Credit Luke Pajak.co.uk www.wegottickets.com/event/408703 Tickets £15 adv. show 8pm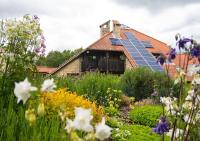 Martin House Open day
Our Open Day is all about giving our supporters, an insight into the vital services that we offer to our families across West, North and East Yorkshire. This is the only time of year when our supporters can see inside Martin House and Whitby Lodge. Between 11am and 3pm, you can tour the hospice, buy Martin House goodies, take a chance on the tombola, taste delicious homemade treats, meet our team, and find out more about how we support local families with money you have raised. The day is perfect for all the family, with animals from Nuzzlets Farm as well as the opportunity to try out our newly redeveloped outdoor play areas. There will also be chances to donate goods for sale in our shops and to find out more about volunteering. For the first time this year we will have a pop-up shop, featuring unique, upcycled clothes created by our Martin House Makers. The open day takes place at Martin House Hospice Care for Children and Young People, Grove Road, Boston Spa, LS23 6TX, from 11am to 3pm and admission is free.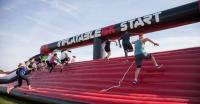 Inflatable 5K obstacle course
5k Inflatable Obstacle Run Ripon here we come! Get ready to experience the ultimate 5k inflatable obstacle run in the UK. The course is packed with the some of the largest and most extreme inflatable obstacles ever created. 10 Gigantic Inflatable Obstacles Pit your wits against ten giant inflatable obstacles that will let you flip, bounce & boing your way around an incredibly fun 5k course!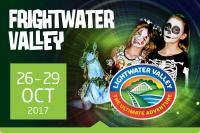 Frightwater Valley
Join us for our annual Halloween spooktacular as all manner of ghastly ghosts and gruesome ghouls lurk within the shadows of the theme park. During the day friendly frights are suitable for the whole family but BE WARNED as dusk falls you will need to tread very scarefully as....the darker the night the scarier the fright!
Bookable online as part of the park ticket https://www.lightwatervalley.co.uk/events/frightwater-valley-2017
t: 01765635321 e:leisure@lightwatervalley.co.uk
Add your event