What's On
Keep up to date with the events that are happening throughout the year in Ripon and the surrounding area. We welcome you to add your own event to the Ripon Internet diary.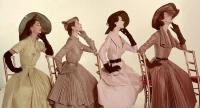 Antiques ,Vintage ,Retro, Craft and Collectors fair
Quality Antiques,Vintage from 1930s to 1980s along with Retro,and lovely gifts of Crafts. free entry, 10-4pm. at Lightwater Valley Ripon. 01642711036 lottie28@fsmail.net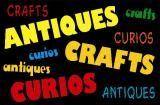 Antiques crafts and collectors fair.
Light Water Valley RIPON.10-4pm Free entry.large free car park.more information on web site at. www.amk-antique.co.uk lottie28@fsmail.net 01642711036
Jennyruth Workshops Open Day
Jennyruth Workshops is having their spring Open Day at Unit 5, Red House Farm, Bridge Hewick, Ripon, HG4 5AY on Thursday 9 May 2013, 10am – 1pm. There will be live demonstrations, including woodwork, painting, card making. Come and learn about our range of activities to develop additional life and job skills (communication, money handling), community involvement (talks and presentations, School Workshops). Our new range of products will also be on display!
Refreshments served throughout. All are welcome. Details on 01765 606620 or info@jennyruth.co.uk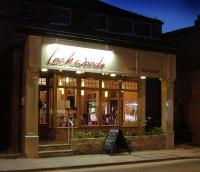 Tapas Night at Lockwoods
Back by popular demand! Come and tantalise your taste buds with a range of traditional Spanish tapas dishes. You will be offered a selection of dishes with a Spanish theme from our specially prepared menu. With a relaxed atmosphere, this is an evening not to be missed. Perfect for an evening out with friends, as the more to a table the better! If your a fan of Spanish food and wine, book now (01765 607555)!
Lockwoods Restaurant, 83 North Street, Ripon, HG4 1DP. Tel: 01765 607555.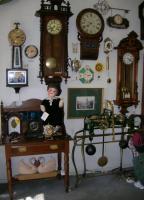 Antique Vintage Craft and Collectors Fair.
Antiques,Chic Vintage,gifts of crafts,There will also be a Vintage Wedding fair on same day. 10-4pm antiques fair free,Donations to Air ambulance for wedding fair. 01642 711036 www.amk-antique.co.uk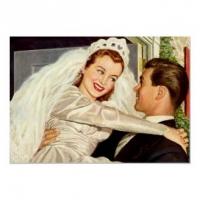 Vintage Wedding Fair.
Vintage Wedding Fair.Light water Valley Ripon. donations to North Yorkshire Air ambulnce.01642711037 10am 4pm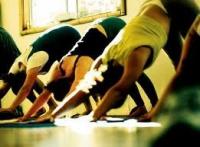 Yoga in Ripon - Hot Calorie Blasting Burn & Hatha Chill Classes
Shoulda Woulda Buddha Yoga Ltd Hot Yoga and Traditional Hatha Yoga Classes - Wednesday evenings in Hugh Ripley Hall
Burn Yoga 6.30-7.45pm Fun, energetic, calorie burning, toxin releasing hot yoga performed to funky upbeat music in a heated room - please bring a mat, bottle of water and a small towel
Chill Yoga 8.00-9.15pm Relaxing, muscle lengthening, strengthening, toning yoga performed to funky chillout music - please bring a mat and warm clothes or a blanket for relaxation.
£7 per class, block booking course of 10 (mix and match burn and chill) = £60 ... save £10!!!
Also available: Classes in Harewood, private one to one and group/corporate yoga tuition in North and West Yorkshire
web: www.swbyoga.co.uk email: info@swbyoga.co.uk 'phone: 07539 351362
Add your event