What's On
Keep up to date with the events that are happening throughout the year in Ripon and the surrounding area. We welcome you to add your own event to the Ripon Internet diary.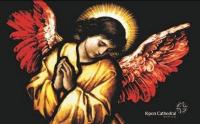 The Story of Christmas with Carols
Experience the wonder of Christmas with music, drama and dance capturing the evocative stories of Christmas narrated by Actor John Middleton. Featuring traditional carols by Ripon Cathedral Choir & Ripon Grammar School, with local actors and ballet dancers from the academy of Northern Ballet. Tickets available online at http://riponcathedral.info/event/storyofchristmas/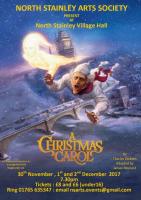 A Christmas Carol
A Christmas Carol A veritable feast of Carols, staging and effects in the second greatest Christmas story ever told. by Charles Dickens adapted by James Reynard A mean-spirited, miserly old man named Ebenezer Scrooge sits in his counting-house on a cold Christmas Eve. His clerk, Bob Cratchit, shivers in the anteroom because Scrooge refuses to spend money on heating coals for a fire. Scrooge's nephew, Fred, pays his uncle a visit and invites him to his annual Christmas party. Two ladies drop by and ask Scrooge for a contribution to their charity. Scrooge reacts to the holiday visitors with bitterness and venom, spitting out an angry "Bah! Humbug!" in response to his nephew's "Merry Christmas!"
Tickets £8 and £6 (under 16) Ring 01765 635347 email nsarts.events@gmail.com
Add your event