What's On
Keep up to date with the events that are happening throughout the year in Ripon and the surrounding area. We welcome you to add your own event to the Ripon Internet diary.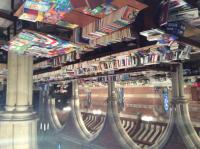 Annual Book Sale - Baldersby St James Church
Free Entry to our 10th Annual Book Sale. Donations for books to church funds. Open 10.00a.m. Huge numbers fiction and non-fiction books.
Add your event