What's On
Keep up to date with the events that are happening throughout the year in Ripon and the surrounding area. We welcome you to add your own event to the Ripon Internet diary.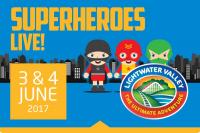 Superheroes Live!
Superheroes assemble! Lightwater Valley needs your super powers!!, So, grab your fancy dress costume and come along for a Zap, Zoom and Kapow-packed weekend of fantastic fun and amazing entertainment. Watch your favourite superheroes on stage as they bust out some serious dance moves and help you practice your mighty crime-fighting techniques in our skills showcase. Just £15 entry for those who come dressed in FULL Superhero fancy dress
Advanced bookings 1.0m and over in height - £20pp Under 1.0m - £5 Under 2's - free
https://www.lightwatervalley.co.uk/events/superheroes-live-2017
Telephone: 01765635321 Email: leisure@lightwatervalley.co.uk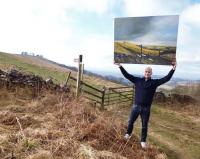 North Yorkshire Open Studios 2017
Discover art in truly inspirational locations, following the trail of studios stretching from the majestic moors and dales to the beautiful North Yorkshire coastline. Visit Ripon artists Gary Lawson, Kay Latto and Neil McBride or venture further afield to Markington, Mickley, Masham and beyond.
Take a look into workspaces of all shapes and sizes, from fisherman's cottages to Victorian workhouses, at the biggest selected artist open studios in the UK, which offers a tantalising glimpse inside the usually private world of artists.
Expect to see a fantastic mix of established and exciting new creative talent, from potters and painters to jewellers, textile artists and printmakers and lots more. There are many chances to have a go, take part in an inspiring and fun activity and try something new with friends or family.
North Yorkshire Open Studios takes place from Sat 3 to Sun 4 June and Sat 10 to Sun 11 June 2017. Studios open from 10.30 am to 5.30 pm. Free entry.
To find out more about North Yorkshire Open Studios, visit www.nyos.org.uk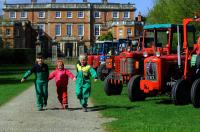 Newby Hall Tractor Fest
The largest outdoor Tractor Festival in the UK will take place again this year at award-winning country house and gardens, Newby Hall.
The two-day festival attracts more than 10,000 visitors and 1,500 exhibits. 2017 marks the 10th anniversary for the show (organised by the Yorkshire Vintage Association) at Newby Hall. This year's theme is the Legacy of Henry Ford. Tractor Fest celebrates all things tractor, as well as showcasing vintage Ford and other marque cars, lorries, stationary and steam engines, crawlers and motorcycles from around the UK and abroad.
The first day culminates in a spectacular MARCH OF THE TRACTORS – a parade of tractors from Newby Hall to Ripon's historic market square. The Ripon Hornblower will mark their departure back to Newby by sounding his historic horn. Tractor Fest is the perfect family day out with fun activities throughout the weekend including opportunities to enjoy a mini tractor driving track, interactive exhibits and working machinery, as well as trade stands. Buy tickets here: https://shop.myonlinebooking.co.uk/newbyhall/buy.aspx?tid=5 For more information head to: www.newbyhall.com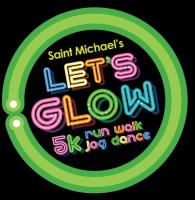 Saint Michael's Lets Glow
Ready, get set . . . Let's Glow!
A brilliant new neon night-time 5k raising funds for Saint Michael's When: Saturday June 17 Where: St Aidan's School, Harrogate HG2 8JR Time: Gates open 8pm, event starts 9.30pm as night falls.
You rocked your rainbow in our Colour Rush - now get ready to glow in our brilliant new night-time community 5k, marking 30 years of hospice care in Harrogate.
On Saturday June 17, grab your glow sticks and join us for a vibrant night to remember, raising vital funds for local hospice care.
With neon paint, UV lights and glow sticks galore, Let's Glow is a non- competitive 5k you're glowing to love!
Join us for a pre-glow party with 80s music from the Stray FM team, followed by an energetic warm up to get you ready to glow for it.
Teams along the way will ensure you're covered in neon colour and the route is full of surprises to help you run, jog, walk or dance your way to 5k, and a trip through our tunnel of twinkling lights.
Sponsorship you raise helps local people living with terminal illness and bereavement.
Entry: £22 for adults & £15 for children (aged 16 and under). Children must be accompanied by a participating adult. One free place per team of 6 people.
Register : www.saintmichaelshospice.org For more information T: (01423) 878 628, E: events@saintmichaelshospice.org
Add your event