What's On
Keep up to date with the events that are happening throughout the year in Ripon and the surrounding area. We welcome you to add your own event to the Ripon Internet diary.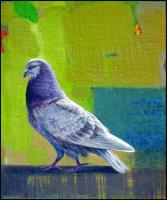 The Great North Art Show
Pay a visit to Great North Art Show this September and discover hundreds of artworks displayed in the splendid setting of Ripon Cathedral.
A special highlight of the 2017 exhibition will be a special collection of works by artist Tom Wood, whose paintings are held by HRH The Prince of Wales and The National Portrait Gallery Print Collection. Tom is an acclaimed portrait artist whose sitters include Professor Lord Robert Winston and Alan Bennett, both commissioned by the National Portrait Gallery, London. Wood will be displaying a selection of new paintings at the Great North Art Show.
Free entry. All works are for sale. Opening times: 10am – 4.30pm daily Ripon Cathedral, Minster Road, Ripon, HG4 1QS https://greatnorthartshow.co.uk/
Add your event