See all Financial Advisors businesses
Cathedral Financial Planning (Uk) Ltd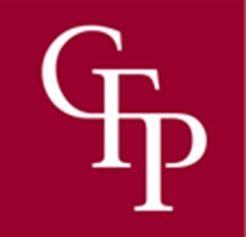 Studley, 9 Whitcliffe Avenue, Ripon, HG4 2JJ
01765 604481 / 07999 196984
Cathedral Financial Planning (Uk) Ltd - Individual Solutions for Individual Needs
We are a well-established, friendly, family run, financial services business with over 25 years' experience in the finance industry. Owner, Mauro, is Diploma level qualified and has a unique background within the industry, specialising in Investment Services; Portfolio Management and Client Relationship Management. The Company has grown steadily through personal recommendation and professional referrals. Mauro strongly maintains that "his clients are at the heart of his business". Ensuring that the company remains small enough, allowing a highly personalised, bespoke service to all our Private and Business clients; customer focus and value added service is our ethos

Whatever your requirements: Investments; Mortgages; Protection or Retirement Planning we have the expertise, capability and know-how to assist you with your choices and find solutions that work for you. When you entrust us with your financial matters you can do so safe in the understanding that you have at your disposal a highly-qualified team of dedicated professionals. .
As life is not always plain sailing… for example your financial circumstances or priorities may change without warning. Our clients have the assurance we can steer them through the tough financial decisions of whatever life brings
Our advice is impartial, confidential and bespoke. We offer a FREE, initial no obligation meeting to chat about your requirements – call us today – 01765 604481 / 07999 196984.
Investments

Today there is a bewildering range of savings and investment vehicles and options available to the investor. Building an investment portfolio must take into account, tax opportunities and implications, attitude to risk and reward and balancing it to the need for income, growth or both.

Following a detailed personal review of your current financial position, aspirations and objectives, we will assess all of the above factors with you before making recommendations for your asset portfolio. Wealth creation and management is an ongoing process and we will look to meet regularly to ensure the best chance of your objectives being met.

Inheritance Tax Planning

This is a major concern for many of our clients and we have yet to meet someone who wants to line the chancellor's pocket on their death! An inheritance tax liability can be reduced or avoided by efficient and early planning.

Note that IHT planning is not currently regulated by the Financial Conduct Authority.

Pension & Retirement Planning
We are often introduced to clients who are about to retire and need advice on what to do with their accumulated pensions in order to maximise the opportunities available to them. Forward planning is essential if we are to achieve the lifestyle in retirement that we hope for.

Protection
Protecting ourselves and our families from the tragedies that can often strike is a cornerstone of any financial plan. We can help you secure the future and protect against many unexpected events that cannot be predicted.
We advise on the following:
Term Assurance (Life cover)
Critical illness cover

Permanent Health Insurance
Family protection
Accident, Sickness & Unemployment Cover
Buildings and Contents Insurance
Director & Shareholder protection
Keyperson Cover
Workforce protection

Residential Mortgages

Buying a property is a huge step at any stage. We research the whole of the market and recommend the best mortgage solution for your needs. There will be a fee for mortgage advice. The precise amount will depend upon your circumstances but we estimate that it will be £195 and is payable on application of your mortgage.
Note that your home may be repossessed if you do not keep up repayments on your mortgage.
Equity Release - (also known as Lifetime Mortgages)
If you are over 55, own your own home and want to consider Equity Release as a way to unlocking the door to a more comfortable retirement we have a qualified equity release specialist who will explore this avenue with you. You will need to think carefully about this information about this information before deciding whether you want to go ahead. If you are at all unsure about which Equity Release transaction is right for you, you should ask your adviser to make a recommendation. To understand the features and risks please ask for a personalised illustration.
There will be a fee for Equity Release advice. The precise amount will depend upon your circumstances but we estimate that it will be £495 and is payable on application of your lifetime mortgage.

Professional Connections
An important element of Cathedral Financial Planning's development is the desire to work with Individuals and Businesses especially from legal and accountancy disciplines.
We actively seek to engage with a selected number of professional organisations where we believe our professional services can enhance the relationships they have developed with their clients. We wish to build relationships with selective professionals with a view to promoting an all-encompassing service to clients which they require and deserve.
How to contact us:
Cathedral Financial Planning (Uk) Ltd is 'open all hours', we work hard for our clients and aim to be available when you need us.
You can call 01765 604481 / 07999 196984, email info@cathedralfp.co.uk; contact us through our website www.cathedralfp.co.uk. Or write to us at 9, Whitcliffe Avenue, Ripon, N Yorkshire HG4 2JJ

Cathedral Financial Planning (UK) Ltd is an appointed representative of the Financial Advice Network Ltd, which is authorised and regulated by the Financial Conduct Authority no 430769.



This business also offers the following services:
Mortgage Advisors
Edit your business