See all Nursing Homes businesses
St Johns House Residential Care Home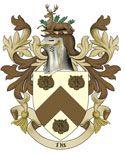 Parker Lane, Kirk Hammerton, York, YO26 8BT
01423 330480
At St Johns House, we understand that no residential home will ever be the same as your own home; however we aim to make it as comfortable as possible for the most enjoyable and homely feel.

The happiness and wellbeing of our residents is at the centre of everything we do here at St John's House which will be apparent for each resident, with large gardens and 34 spacious en-suite bedrooms overlooking the gardens and surrounding area.

Situated just off the A59 between the villages of Kirk Hammerton and Green Hammerton, the home is a mere eight miles from historic York and ten miles from Harrogate, providing the perfect location for a home that is both peaceful, as well as being close to local attractions.
We believe our homes are the perfect size; large enough to provide all the facilities and services our residents require, whilst also being small enough to retain a personal and homely feel. There are two lounges, three lounge/dining areas, one dining room and a sun lounge, all designed to allow our residents to relax and enjoy the close community we have to offer.

Our nutritious and tasty meals are planned seasonally by the catering team and residents and we have a varied menu to cater for all tastes or medical requirements, whilst all of our rooms are connected to a central Nurse Call System to ensure an immediate response from staff.
Call us today to see what St Johns House residential care home has to offer you and your family.

Edit your business