See all Bed & Breakfast businesses
Dales Accommodation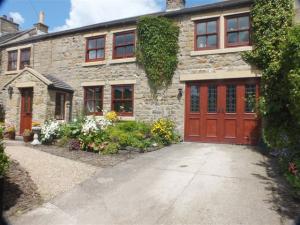 Holybreen, Ellingstring, Masham, Ripon, HG4 4PW
01677 460216
01677 460216
Dales country guest house,in a small hamlet north of Ripon, between Masham & Leyburn, close to Jervaulx Abbey.
Offering bed & breakfast with evening meals available.
A place where guests can relax in the elegant lounge or orangery. Spacious gardens that offer panoramic views of the dales and dark skies at night.
We pride ourselves on providing an high standard of accommodation, and proud to have a visit Britain 4* silver and breakfast wards The rooms with en-suite facilities have flat screen TV's with DVD player, hair dryer radio alarms, free WI FI.
Homemade refreshments on your tea tray.
A warm friendly welcome is the reasons why many guests return year after year.
This business also offers the following services:
Self Catering / Holiday Cottages
Edit your business