See all Hearing Aids businesses
Hear & Now Ltd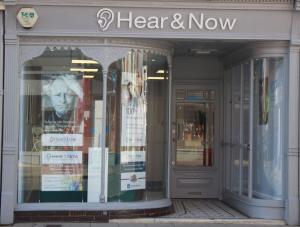 8 Queen Street, Ripon, HG4 1ED
01765 278744
We are an independent family run hearing care centre located in Ripon, North Yorkshire. We specialise only in hearing health- hearing loss, hearing aids, tinnitus, ear wax removal and ear protection. At Hear & Now, you will receive the most suitable and the best hearing -aid technology, along with the highest standard of customer care; we are fully accessible and accountable to you. you can see us any day of the week, including evenings and weekends by appointment.

If you've been thinking about your hearing, have noticed any changes in your ability to hear, or you're simply curious and would like more information, then we are here to help.

Our ability to hear well is something that we often take for granted. It's one of our key senses that we depend on every day to help us communicate with those around us and make sense of the world we live in.

Hearing loss can often be a slow and gradual process that invariably goes un-noticed until later in life. Sometimes, it first becomes apparent when perhaps, we miss a word here or there, need to turn up the television, or a friend or loved one has to repeat what they've said in our company. If you've had a similar experience, or have any other concerns, then now is the time to take action and have your hearing tested by one of our qualified audiologists who will be able to help and advise you about your hearing health and your journey to better hearing.

Our practice is conveniently located in the city centre of Ripon at 8 Queen Street with good accessibility via public transport and nearby parking available. To book an appointment or request more information please complete our online enquiry form, or telephone the clinic on 01765 278 744.

Edit your business