See all Local Attractions businesses
Norton Conyers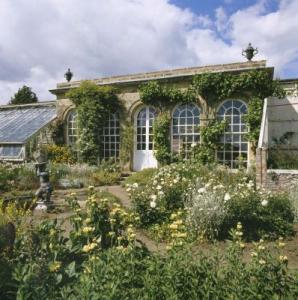 Wath, Near Ripon, HG4 5EQ
01765 640333
01765 640333
This charming house has belonged to the Graham family since 1624, and is now the home of Sir James and Lady Graham. Of medieval origins, it was altered in Tudor and Stuart times and again in the 18th and 19th centuries. The interior with its furniture and a notable collection of family portraits reflects 384 years of occupation by the same family.




Charlotte Bronte memorably paid a visit in 1839. A legend that a mad woman had at some time in the previous century been confined in the attics is said to have been her inspiration for the mad Mrs Rochester in "Jane Eyre", and Norton Conyers gave her many ideas for Thornfield Hall. The discovery in 2004 of a blocked staircase, clearly described in "Jane Eyre", connecting the first floor with the attics, aroused world-wide interest. Other notable visitors were Charles I in 1633 and James II and his wife in 1679 (the room and the bed they traditionally used are on display).

The house is set in a fine park. The large 18th century walled garden, five minutes' walk from the house, has a central Orangery approached by a path flanked with herbaceous borders and yew hedges. A small sales area specialises in unusual hardy plants, and there is pick-your-own fruit in season (please check beforehand).


Opening Times 2012: House and Garden

House

The house has been closed since August 2006 due to major structural repairs, largely caused by death watch beetle infestation. The work has proved to be much more extensive than was at first thought, and as a result we will be unable to open the house to the public in 2012 but the beautiful gardens remain open. The work, however, has revealed many exciting discoveries which the public will be able to see when we re-open. The secret staircase we discovered only in 2004 will also be on view to the public for the first time. Charlotte Brontë describes an unmistakeably similar staircase as existing at "Thornfield Hall"; Mr Rochester uses it as a short cut to the attic where his mad wife is confined.

The garden is open in 2012 on:

All Bank Holiday Sundays and Mondays from 6th May - 27th August
Also;
May: Every Monday
June: Every Sunday and Monday - also Friday 29th and Saturday 30th
July: Every Sunday and Monday - also Saturday 7th
August: Sunday 5th and Monday 6th
Admission times: 2 to 5 pm. Last admissions 4.40 pm.
Admission is free (donations are welcome) except at charity openings.
These take place on most Sundays from June to mid-August. Teas are usually available.

Charity Openings:
Sunday, 17th June – National Gardens Scheme
Sunday, 24th June – Ripon Museum Trust
Sunday, 5th August – Amnesty International
Garden is also open most Mondays and Saturdays during 2012
10:00am - 4:00pm. Please ring ahead to avoid disappointment.

At all openings, unusual hardy plants – and cut flowers and PYO fruit in season – are on sale

The House will unfortunately still be closed for essential structural repairs except for pre-booked groups.
To view work in progress, please contact norton.conyers@btinternet.com

Dogs must be on a lead in the garden and the grounds.


Disabled Access -
Garden's main path is gravelled, and runs up a slight slope. All other areas are suitable for disabled access.

Directions
Norton Conyers is 4 miles north of Ripon on the road to Wath, and 3.5 miles from the A1; turn off at the Baldersby flyover onto the A61 to Ripon and turn right at the road signposted Melmerby.




Edit your business