See all Hotels businesses
Ripon Spa Hotel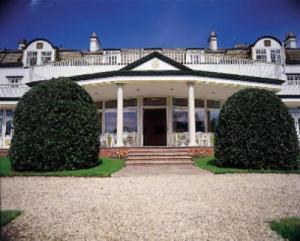 Park Street, Ripon, HG4 2BU
01765 602172
01765 690770
Set in eight glorious acres of landscaped grounds and gardens.

We offer every Ripon Spa Hotel guest a warm, friendly welcome along with excellent quality, service and value from start to finish.

Come along and enjoy a weekend away to a drink in the Turf Bar and Bistro.

With its four spacious function rooms, the Ripon Spa is ideal for weddings, private parties, corporate and charity events, sporting holidays or a relaxing getaway, as well as appetising food and drink seven days a week.

All of the 40 bedrooms are decorated to a high standard.
This business also offers the following services:
Places to Stay
Edit your business