See all Nursing Homes businesses
Skell Lodge Residential Home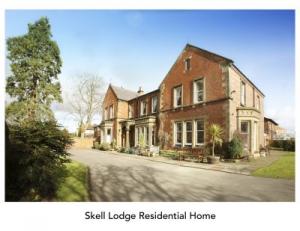 South Crescent, Ripon, HG4 1SN
01765 602530
01765 602806
We offer Residential Care, Respite Care & Day Care. Monthly Luncheon Clubs are also organised at the home and are very successful with the locals.

Here's a brief Synopsis from Lynda Hardland, Care Manager:
I have worked at Skell Lodge for more than 16 years and over that time have developed fantastic relationships with the multidisciplinary team whose support we really welcome to ensure our residents have the best quality of care possible. My experience ranges from caring in the community to managing Skell Lodge and my aim has always been to make our residents lives as fulfilling as possible. In order for us to achieve this, we have adapted a person-centred approach so that each individual lives as they so wish.


Skell Lodge is often referred to as a house or hotel, because that's the way the residents have made it. Come along and visit us, we are sure you will like what you see!

Edit your business